Enterprise Resource Planning ERP Solutions
Selecting the right ERP Software for your small, mid-sized business or Enterprise can be a daunting task without proper guidance and ERP system requirement evaluation.
Top Outsourcing India – a leading ERP Software development company in India – it is creative and significant enough to fulfill a wide range of Enterprise resource planning solutions. It has the experience, expertise, and significant resources to evaluate an ERP requirement, plan, develop / customize and implement best ERP systems for small businesses to large organizations.
If you are looking for top ERP Providers / ERP vendor / Enterprise resource planning companies in India then get access to affordable and quick ERP Solutions right here…
Delivering Client Success
As a leading ERP Solution Company, we develop software, systems, and ERP applications that empower users to become more efficient, productive and responsive to various operational needs.
ERP Software Solutions – We Offer:
ERP software for small business
Retail ERP software
ERP for manufacturing
Enterprise ERP
ERP apps development
ERP accounting
ERP financial system
Web-based ERP software
Facility Management ERP
ERP for Trading
Online ERP system
Supply Chain Management
ERP cloud solutions
Open source ERP
ERP for software companies
ERP database & data management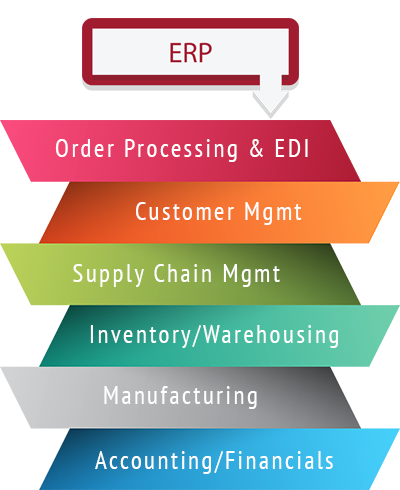 Benefits Choosing us for Enterprise Resource Planning ERP Solutions
At Top Outsourcing India we don't just build ERP Systems for our clients. We develop a sustainable partnership with them helping them with initial evaluation, planning, development, customization, implementation, integration and support.
Our Service Offerings
We offer highly scalable and effective business applications. Our cutting-edge solutions will play the key role in determining ERP strategies. Some of our service offerings include:

Designing, development and implementation of ERP solutions according to targeted requirements of businesses
Enterprise process configuration and mapping
ERP support, upgrade, maintenance and migration services
ERP integration with multiple business technologies along with 3rd-party add-ons
Contact Us for a Free Quote
Our ERP consulting experts spend valuable time (depending on your organization?s size, complexity, and scope of ERP modules needed) showing you how a new ERP system can increase the efficiency of your operational business flow. It will also highlight technologies and best business practices that will ultimately save you money.
Get Access to a FREE Cost Estimate for your ERP Requirements.